Do Feature Walls Still Feature In Design?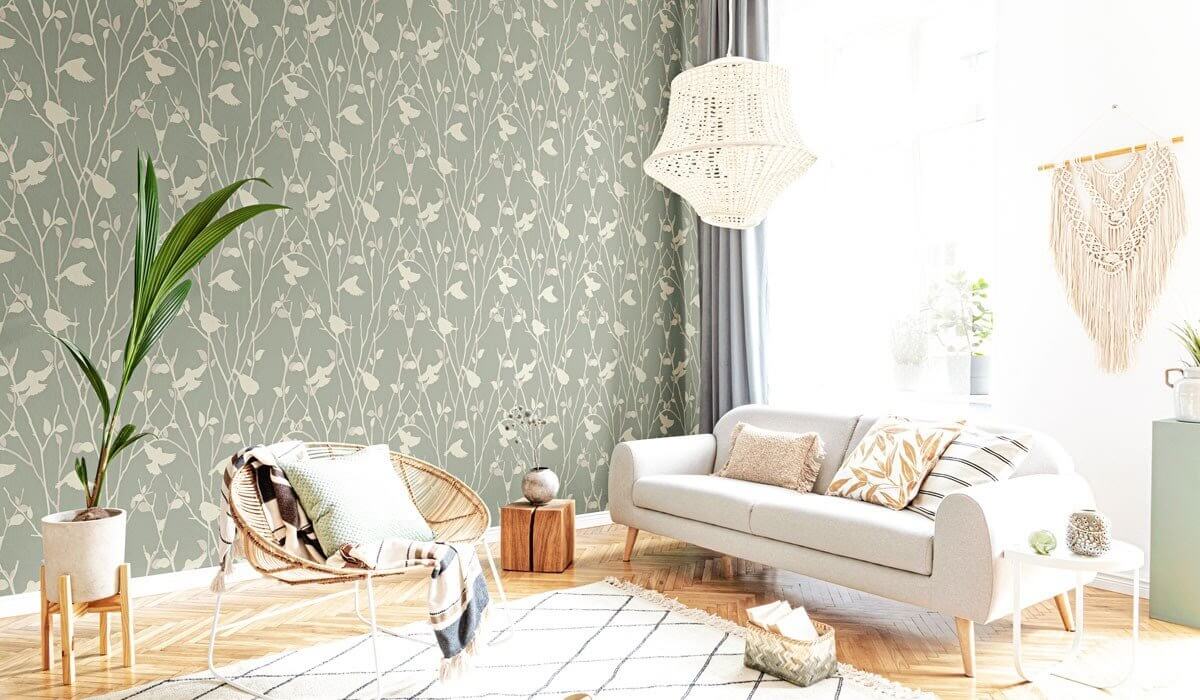 Get Accent Wall Ideas From Walls By Me
It isn't just humans who need a pick-me-up from time to time — your walls do too! When you're tired of looking at the same old decor, there's no quicker way to fix it than through a feature wall.
An fast solution for blank walls, and an instant way to make your decor impactful, a feature wall is every decorator's friend. You can count on it to make a statement without giving your decor a chaotic feel or disrupting your overall design theme. Plus, if you choose convenient solutions such as peel and stick wallpaper and murals, your feature wall won't even take a lot of time or effort to put up.
This brings us to the question – are some wall accent ideas better than others? Feature walls serve many purposes. You can use them to introduce a pop of color or a touch of texture to a monochrome setting, or experiment with new aesthetic styles without the hassle of a full-fledged renovation. Because there are no rules as to how feature walls should look, they can't really go out of fashion. Here are some of our favorite wall accent ideas to pep up any setting in an instant.
Wall Accent Ideas That Prove Feature Walls Will Never Go Out Of Style
Natural And Cozy
When it comes to prints and patterns, we all have our individual preferences. Natural materials, on the other hand, hold a special place in every heart. Explore feature wall ideas involving weathered wood, exposed brick, or textured stone. You don't have to actually find and install these materials. Our textured peel and stick wallpaper collection lets you introduce these natural elements to your living space in an instant. Sporting a fabric construction, these wallpapers offer a high-quality matte finish that perfectly channels the natural allure of wood, brick and stone.
Finesse From The Far East
Those of you who keep up with decor discussions online will know about the Japandi trend that's all the rage this year. It takes hard work and a keen eye to create a picture-perfect blend of Japanese and Scandinavian aesthetics. Luckily, we have a shortcut for you. Use our gorgeous botanical wallpapers to create a Japanese-inspired feature wall within a pared-back Scandinavian setting. Look for surreal designs featuring Japanese cranes, or vibrant prints of cherry blossoms.
Springtime, Anytime!
Nothing livens things up faster than a bouquet of flowers. Put yourself in a springtime mood any time of the year by exploring floral wall accent ideas. Colorful or monochrome, photo-realistic or hand-drawn, find all kinds of gorgeous floral prints in our removable wallpaper selection. Besides showcasing them as feature walls, you can also use these attractive and versatile designs to wallpaper an entire room. Plus they won't damage your walls or paint when removed, unlike vinyl wall coverings.
Vibrant Tiles
Love the look of Moroccan tile? Now you can flaunt them in your very own living space! If you've been looking for off-beat wall accent ideas, our peel and stick wallpaper range includes a variety of 'tiled' prints that create a lovely Mediterranean vibe without disrupting your existing design theme. We have vintage as well as modern compositions to enrich your room with a little bit of everything – drama, structure, color, texture, geometry and whimsy! 
Abstract Allure
Need bold feature wall ideas that don't mess with that lovely floral or geometric theme you already have going? Experiment with the abstract! Offering a perfect way to add a pop of color to a setting, abstract accent walls can be quite versatile. From vibrant swirls of color to muted compositions that hark of rich marble facades, the options are endless.
Gorgeous 'Views'
It's fun to live and work in a room with a view. Feature walls allow you to enjoy your favorite view no matter where you live. You could set up your furniture against the New York City skyline, enjoy a picnic lunch in the woods, or read and relax right by the sea. To explore wall accent ideas like these, head to our removable wall murals section.
Subtle touches
Feature walls are not always about making a statement. If you're looking to add just a hint of texture to your white painted room, covering one wall with a subtle peel and stick wallpaper or mural could be a great solution. We have plenty of options that can help you implement these feature wall ideas – monochrome floral compositions, light-toned damask prints, delightful yet subtle geometric designs, and more!
Bring your favorite wall accent ideas to life with our peel and stick wallpapers and murals. Have your eye on more than one design? Order a sample to see how it works in your space!