6 Best Wall Mural Ideas to try in your home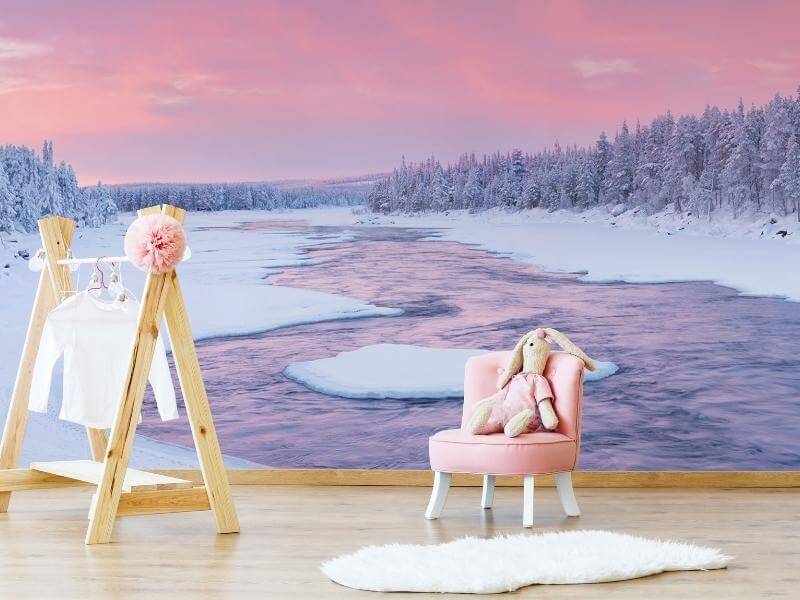 6 Wall Mural Ideas For A Creative Makeover
They're bold, they're unique, and they give your living space a design vocabulary of its own. There's a lot to love about wall murals - especially when they come in a convenient, DIY-friendly peel and stick design. For those of you who worry that they'll make your walls stand out in the wrong ways, here are some surprisingly simple and practical wall mural ideas to put you at ease!
Well, just like any other decor feature, the impact of your wall mural depends on how well it fits into its setting. If you combine it with the right colors and lighting, pay attention to its surface finish, and leave enough room around for it to remain the focus of your room, you'll be just fine. So set your imagination free to explore your favorite aesthetic style through a stunning peel and stick mural.
Mural ideas for picture-perfect feature walls
1. A floral fiesta
Once you've discovered the endless possibilities that floral wallpapers unlock, it's only natural to want to go a step further. We are currently going gaga over vibrant floral feature walls that bring a blast of color and vibrancy to any given space. It's just what a dull, lifeless room needs - case in point, bathrooms, utility areas, stairwells, and so on. Colorful floral wall murals are best placed in clutter-free, monochrome spaces where they can truly steal the show and exude feel-good vibes.
2. A Zen retreat
To those who shy away from wall murals because they're afraid of going overboard, we recommend serene abstract designs. Composed of muted colors and balanced forms, such wall murals are a great idea in home offices, bedrooms, and understated living rooms. Keep your furniture sleek and minimal to allow the eyes to linger on your abstract statement wall. Using the right layout and lighting, you could create an inspiring, gallery-esque vibe in your home with the help of the right wall covering.
3. Peppy pet themed walls
Wish to delight your furry friend? If you're willing to go all out to impress your pets, we've got a bunch of animal themed wall mural ideas for you. These larger-than-life designs featuring high-quality images of our four-legged pals will liven up your living room in no time.
This kind of fun statement wall actually blends well with sophisticated modern interiors, especially when articulated in gray and neutral hues. Not convinced? Check out our complete collection of animal themed murals.
4. Sweeping city views
Peel and stick wall murals are a great way to create a customized "view" in any room. You can enjoy the experience of being in your favorite city by devoting an entire wall to its unique skyline. We've got a range of sophisticated cityscape murals in our collection. They range from quaint Venetian scenes to panoramic views of the Big Apple. You can take a photorealistic route, or add an additional touch of drama by going for a black and white color scheme.
5. Underwater paradise
If you share our love for nautical wallpaper, let us introduce you to enchanting wall mural ideas involving oceanic themes. From rocky shores and pristine beaches, to highly detailed imagery of deep sea creatures, the choices here are endless. Nautical wall murals bring excellent opportunities to introduce rich aquamarine tones to your decor and establish a coastal theme in one quick move.
A word of caution: it's best to avoid glossy vinyl prints when adopting a nautical theme, as they won't do justice to the vibrant colors and details in the images. At WallsByMe, we offer murals made of latex saturated paper, which makes them durable and provides a rich matte finish. Plus, there are other perks to going PVC-free, check them out here.
6. A few (more) of your favorite things!
A feature wall in your living space is a great opportunity to celebrate the things you love. Your favorite places, pursuits, personalities, artistic styles, materials - everything can be showcased on your wall to turn your decor distinctive. Explore our wall mural collection to discover a variety of themes ranging from sports to reading and travel.
These can complement settings ranging from living rooms to home offices and lounges. Easy to install and remove, and available in various sizes to suit your space, these exquisite wall murals are the perfect shortcut to making a rented space your own personalized haven.
Get inspired with more wall mural ideas by browsing through our complete collection here. Besides being absolutely fabulous to look at, our wall coverings are also free from toxins and harmful chemicals. Don't postpone that home makeover any longer, shop now to transform your apartment with a stunning wall mural.