Timeless Living Room Designs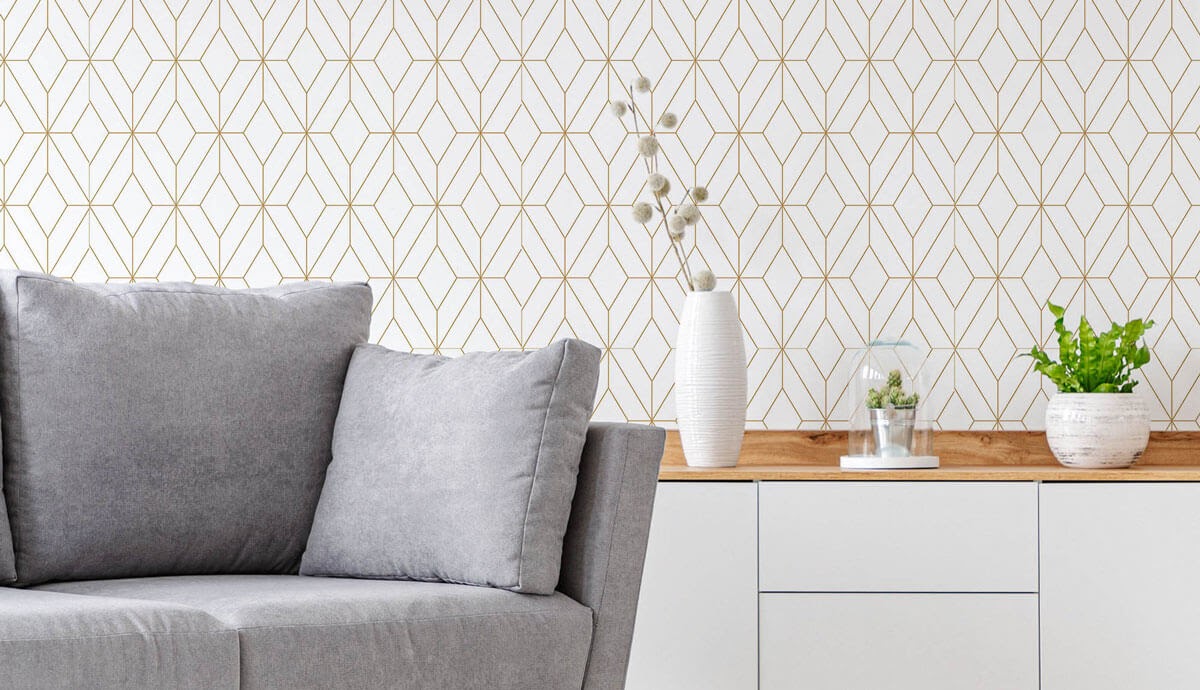 Yellow Lattice Peel and Stick Removable Wallpaper
Living room decor is always a mixed bag of opportunities and challenges. On the one hand, the functional requirements here are not too limiting – you're free to experiment with any number of styles and trends. On the other hand, too many choices can bring their own share of confusion to the mix. This is why we decided to dedicate a post to some timeless living room designs that you can always fall back on.
'Timeless designs' are those that draw from time-tested styles without leaning too much on any one of them. Not every design style will suit every setting, which is why flexibility and versatility are important considerations here. We've put together some effortless looks that combine the best of traditional and contemporary influences to create a stylish, welcoming ambiance that both you and your guests will love.
Timeless Designs For Every Modern Living Room
White and Blue Bird Nautical Peel and Stick Removable Wallpaper
Coastal chic
Bring home the feel of your favorite vacation spot with a relaxing coastal theme. A mostly-white palette, an uncluttered layout, and mild touches of yellow, blue and aquamarine hues will evoke a breezy, beachside vibe while letting you retain a suave urban feel. You could take things up a notch with a whimsical feature wall composed of artistic nautical illustrations or symbols. Check out the unique designs in our nautical range of peel and stick wallpaper!
White Shiplap Textured Peel and Stick Removable Wallpaper
Farmhouse in the city
Cozy and comforting, yet airy and uncluttered, the farmhouse look has a lot going for it. It can be adapted into a variety of timeless designs that are just the right mix of classic and contemporary. Start with white shiplap walls – our textured peel and stick wallpapers make it incredibly easy to create these! Add a statement couch and accent seating with clean modern lines, and let a few well-placed vintage fixtures hark back to the good old days. This approach works best in naturally lit spaces where large windows can further enhance the scale of the setting.
Beige Wood Peel and Stick Removable Wallpaper
A woodsy welcome
When it comes to timeless living rooms, there's nothing quite as reliable as wooden flooring or paneling. If you're stuck with standard white walls and wish to create a stately wood-paneled space, go for one of our high-quality faux wood peel and stick wallpapers. From rustic ash tones to deep mahogany hues, you'll find a photorealistic print in practically every finish. Bookshelves full of well-thumbed volumes, classic armchairs, and metallic accents can then come together to create a luxurious and timeless design.
Black and White Leaves Peel and Stick Removable Wallpaper
Floral feature walls
Living rooms offer great opportunities to explore dreamy floral wall treatments. This is where you can go dramatic with a large-scale floral mural, or create a dignified damask backdrop for your furniture and accents. Colorful floral feature walls are perfect for showing off contrasting monochrome elements. Or you can flip things around by opting for subtle black-and-white botanical wallpaper and colorful upholstery. There are endless routes to a timeless design once you opt for florals.
Blue Floral Geometric Peel and Stick Removable Wallpaper
Blissful blues
The innately calming and refreshing quality of blue has made it an integral component in timeless living room design. We spoke of the coastal aesthetic earlier on, but there are various other timeless designs you can create using blue tones. Geometric blue wallpaper featuring rich yet structured patterns like chevron and ikat can provide a rich foundation. To this, you can add an eclectic mix of seating and accents for an informal, cozy vibe that makes you feel right at home.