Comfortable house 101: handy decorating tips for renters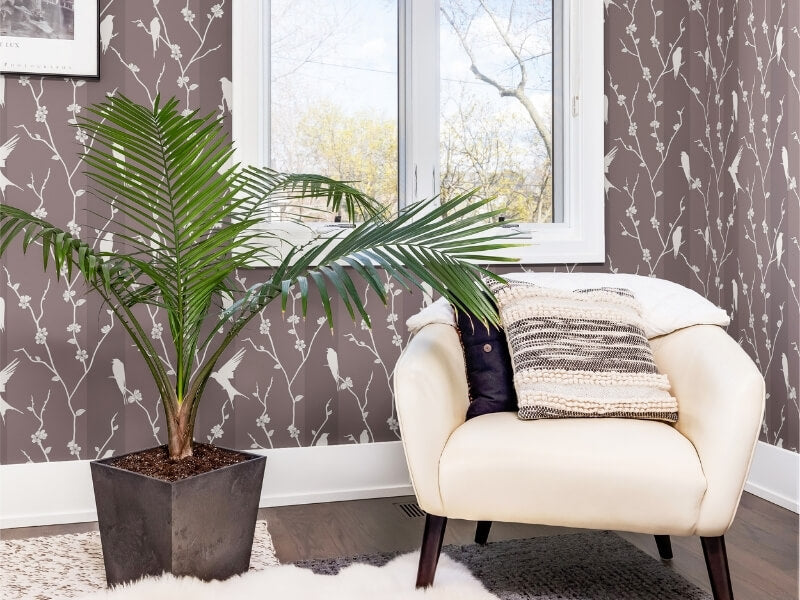 Just moved into a new apartment that feels like the opposite of home? Not to worry - turning that intimidatingly dull, cookie-cutter space into your very own haven is easier than you may think. Today's post is a handy guide for all the "frequent movers" out there. Keep these tips in mind to craft a comfortable house wherever you go, and without stretching your budget.
But first, what makes a house comfortable?
It's not always about high-end furniture and high thread count sheets. "Comfort decorating" is about creating an ambiance that immediately draws you in and puts you at ease. This kind of visual comfort comes from many factors - the familiarity of your surroundings, ample use of elements you like, environmental factors such as temperature, ventilation and daylight, and so on.
Let's now break these down into some simple ideas that you can immediately implement to make your new house more comfy.
1. Pick a theme you love
A home full of your favorite things is a home you'll love to be in. One of the quickest ways to turn a stark, barren room into an inviting haven is through the use of decor elements that invoke familiarity and nostalgia. Think of things you loved about your childhood home, your favorite places, pets, or pursuits, and use these to set the tone for your decor.
For example, if you grew up on the coast, you can bring breezy, blissful vibes to your landlocked apartment via nautical peel and stick wallpaper and coastal accessories. If you love animals, you can add a whimsical touch to a formal room through a dog or cat themed feature wall. You can even carry your favorite city along wherever you go in the form of a landscape mural.
2. Use soft natural textures
All of us get this intuitively - natural materials, weaves and finishes have a relaxing vibe and warmth. Not only are they nicer to touch than plastic or metallic surfaces, they also have a soothing visual quality. Impart this quality to your home by using soft natural furnishings, earthenware and woodwork in your decor. At least in rooms where you are likely to spend a lot of time, try to maximize the use of these elements.
With the help of high quality removable wallpaper, you can introduce natural materials without going through the hassle of procuring and installing them. Go for PVC-free options to avoid killing the look with a glossy finish. Our collection of visual textures includes wood, stone, brick and fabric imagery that is photorealistic and further enhanced by a rich matte finish.
3. Maximize daylight
Natural light plays a big role in increasing the comfort level of your living space. Sunny rooms with big windows help us stay connected with the elements, even as we spend most of our time indoors. You can amplify the natural light in any given space by using light or white-based color palettes throughout. Simple geometric or floral wallpaper in white or pale neutral hues are perfect for the purpose, keeping things bright and airy while also giving you a break from boring blank walls.
If you're ready to go a step further, you can also introduce hints of sky blue, yellow and green in your white-based color scheme. Channeling the natural allure of a bright, sunny day, these colors work together to create a tranquil yet energizing environment.
4. Get lively with color and pattern
While we do recommend using lighter tones to maximize natural light, it's never a bad idea to break the monotony with a prominent pattern or color. A single wall covered in deep blue stripes, for instance, will add weight to your decor, give you a fun backdrop to display your favorite souvenirs and accents, and generally make your decor appear much more "approachable." Other bold geometric patterns such as chevron or plaid will also do the trick.
5. Don't skimp on greens
Speaking of colors, green is one that you absolutely shouldn't miss if you're looking to create a comfortable house. Green is good for the eyes and is best brought in through houseplants. Just like sunlight and ventilation, plant life will immediately put you in sync with the outdoors and help you feel at ease.
You can never have too many houseplants, and they also open up the possibility of exploring different decor styles, colors and patterns through planters and vases. You can further anchor the look by using small scale botanical prints as wall coverings or upholstery.
Cozy up to your new digs with these design ideas for a comfortable house. Whatever be your personal sense of style, our PVC-free wallpaper collection will help you celebrate it. Get exploring right away!