How To Use Red In Your Decor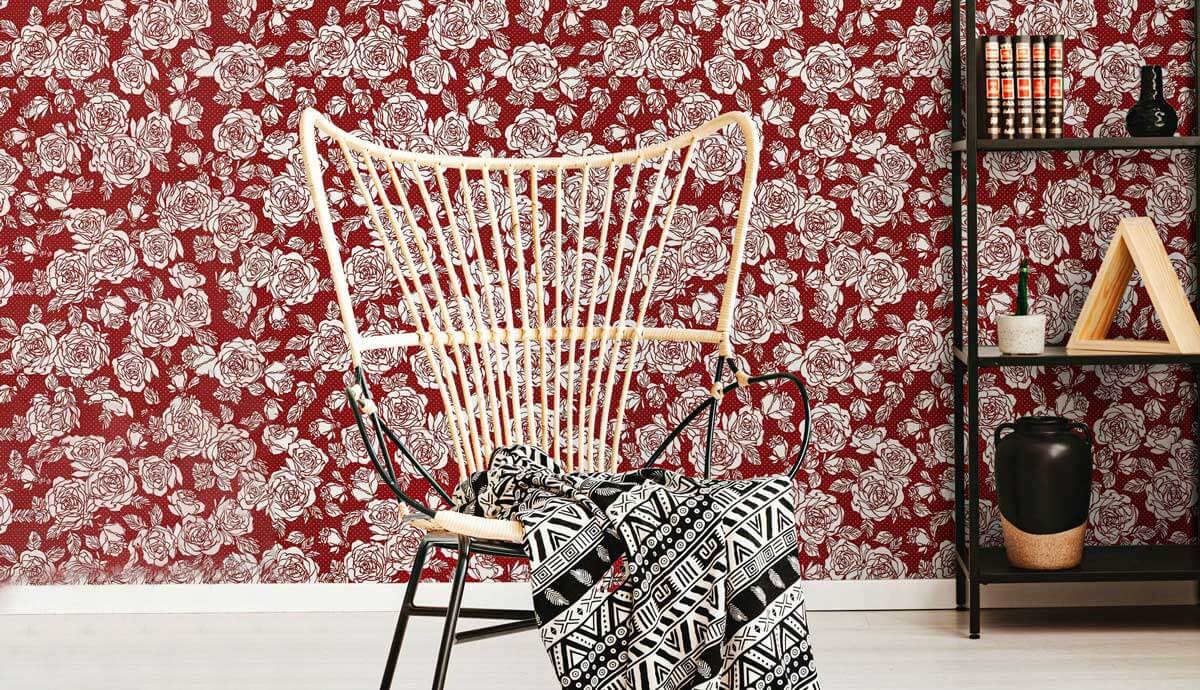 As a color with no qualms about announcing its presence, red is not for the fainthearted. However, you'd be surprised to see how easily it lends itself to your decor. The key is to embrace it and all that it brings to the table – the fun, the drama, the warmth, and even the challenges! If you're seriously considering this color for your next home makeover, this post will walk you through some dos and don'ts, while also introducing you to some stylish red home decor ideas.
Before we go into the design ideas, let's establish a couple of things about the color red. To begin with, it's a dramatic, confident color that doesn't take a backseat. Even a small pop of red in a setting will catch the eye. So instead of struggling to hide or distract from it with other colors, look at ways to flaunt it! We're talking about giving it a prominent place through red wall decor, statement furniture, and cleverly placed accessories.
Another thing to remember about red is that it's a highly versatile hue. Look beyond its bright, bold vibe and you'll see that it can take on qualities ranging from sensual to comforting, depending on how you use it. Let's look at some of these ways now.
Red wall decor options for instant glamor
Black and Red Japanese Floral Peel and Stick Removable Wallpaper
Dramatize it with black.
There are few color combinations as bold and dramatic as red and black. Create edgy spaces using red and black stripes and chevrons, or reinterpret a classic floral design to create a bold color pairing.
Red and White Plaid Peel and Stick Removable Wallpaper
Soften it with white.
Red wall decor can turn surprisingly soothing when you introduce generous doses of white. Simple floral line drawings on a white background, a quiet geometric print, or stylish abstract explorations are excellent alternatives to stark white walls. These are lovely options for kitchens, children's play areas, or cozy, informal spaces that you share with your family.
Flowers Peel and Stick Removable Wallpaper
Layer it with pink and purple.
Milder derivatives of red, like pink and purple, will help you keep things rich and refined. Pink introduces a degree of white to the mix, preventing the design from becoming too overwhelming. Purple tones help balance the color temperature of red, cooling an otherwise vibrant composition. Try these color combinations through our floral, geometric, or abstract peel and stick wallpaper.
Introduce vibrant geometric patterns.
From stripes and plaids to chevrons and ikats, red lends itself to all kinds of geometric designs. The end result is always vibrant, inviting, and exuberant. For your red wall decor, try classic stripes or checkered patterns that remind you of mid-century diners. Or explore ikat and jacquard designs in red and white for a quirky, bohemian look.
White Textured Floral Peel and Stick Removable Wallpaper
Bring home bold botanical brilliance.
Red color tones have been widely used in well-loved styles from around the world. If you're looking for an Asian-inspired theme, try chinoiseries or tropical scenes crafted in red and black. Our floral peel and stick wallpaper collection will treat you to tons of red home decor ideas involving eye-catching feature walls.
Red Brick Peel and Stick Removable Wallpaper
Put up a red brick wall.
Give your red wall decor a natural, earthy feel. With our faux brick textured peel and stick wallpapers, it's easier than ever to surround yourself in red brick charm. Whether you're looking to create a loft-like feel in your bedroom, or need a cozy yet stylish home office, these high-quality, photorealistic brick wall coverings are the answer.
Will you be giving any of these red home decor ideas a red carpet welcome? Let us know how it turned out! If you need help visualizing how your red wall decor will turn out, order a sample of any peel and stick wallpaper you like.