7 amazing textured wall painting ideas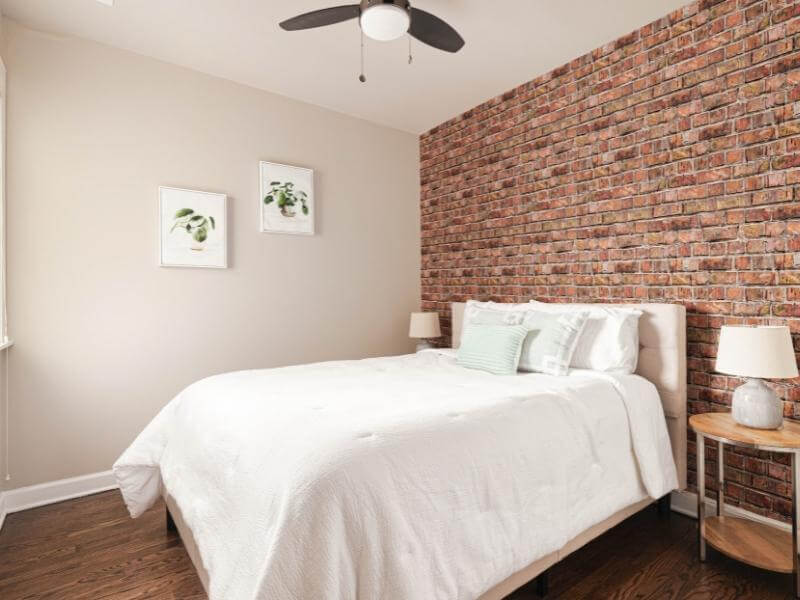 Depth, richness, style and personality – the recipe for that perfectly inspiring room involves many ingredients. Colors, prints, patterns and statement furniture can do the trick, but if you need a reliable fix for a dull setting, most decorators will recommend texture. Textures combine visual and tactile richness without hogging square footage. As such, they're superb at adding depth and interest to a room – especially if you give them a prominent place in the form of textured wall coverings or paint.
Textured wall painting ideas have grown popular in recent years, especially since we became largely homebound. Unfortunately, they're often written off as being too time-consuming or expensive to implement. Well, today we'd like you to brush this misconception aside. Creating a rich and uniquely textured wall is actually quite simple. Let's introduce you to some of our most sought-after wallpapers featuring visual textures that'll make your dream home a reality in no time.
Transform every room with these textured wall coverings
1. Rustic warmth with ash wood walls
That cozy, woodsy log-cabin warmth is easier than ever to create in your standard city apartment. All you need is this peel and stick wallpaper flaunting a photorealistic print of neatly installed ash wood slats. This versatile design is a great fit for just about any space, and works particularly well in living rooms or bedrooms featuring soft natural furnishings and a sophisticated, near-monochrome palette. Thanks to the grey-toned palette, you get to create a timeless space without compromising on sophistication.
2. Bathroom tiles with a twist!
We've all had enough of those standard white bathroom tiles. Swap them out for some vintage Moroccan tiles instead! Or invoke coastal charm with a textured wall covering that makes it look like it's clad in blue and aqua stones. A variety of delightful tiled patterns are available in our textured wallpaper collection. Use them to add color, depth and character to your bathroom, and help it fit in with the rest of your home decor.
3. A bedroom in a chic loft
There's something about exposed brick that never fails to impress. With our faux brick textured wall coverings, you can create a variety of moods ranging from dramatic to dreamy – all featuring exposed brick walls. Try intense red brick options to get the feel of a rustic loft in your bedroom or studio apartment. Or tone down the drama while retaining the charm, by using a design that's more neutral in its color treatment.
4. A home office with industrial pizzazz
Stuck working from a drab and boring home office? Textures will help you transform the space and make it more inviting. If you're unable to find the perfect textured wall painting ideas for your study, let us introduce you to our faux concrete wallpaper. This subtle yet charismatic wall covering will take you back to the industrial era, complete with the efficiency and focus it represents. Throw in a statement wooden desk, leather chairs, and warm lighting ensconced in sleek fixtures, and you'll no longer need a virtual background on video calls!
5. A magical mosaic kitchen
Like bathrooms, kitchens in modern apartments can be quite restricting in terms of decor options. Plus, they don't offer much space for you to try out textured wall painting ideas. Luckily, our peel and stick wallpapers can be applied to just about any surface, helping you craft richly textured walls, cabinetry or shelving without spending much time or effort. Their latex coating comes in handy here as well, ensuring durability and easy cleaning. So if your kitchen has a blank wall, how about giving it a Mediterranean fix with imitation stone wallpapers? Mosaics and terrazzo visual textures are particularly effective at transforming compact spaces like kitchens.
6. Burlap walls for a Boho chic feel
Our PVC-free peel and stick wall coverings sport a beautiful matte texture that enhances each design and makes it compatible with sophisticated settings. This burlap textured wall covering perfectly emulates a wall that is actually covered in rough fabric, allowing you to create a warm, welcoming Boho chic space. This beautiful neutral toned design will work in practically any room and with practically any color palette ranging from light brown wooden treatments to vibrant multicolored prints and patterns. Don't forget to complete the picture of rough-hewn resplendence with some indoor greenery.
7. White paint that's far from boring!
If you've been exploring textured wall painting ideas because you're tired of boring white walls, you may not have to look too far. Instead of a prim and proper white surface, consider bringing in a distressed element. In our collection of visual textures, for instance, we've curated the likes of brick walls covered in white paint, and off-white wood and shiplap with distressed details. These will help you ace the shabby chic look without much effort. Try them out in your bedroom, home office, or informal living room.
So there you go – textured wall paint and coverings can be both stylish and versatile. Try out some of these ideas and let us know how they worked out for you! To get a feel for how a specific textured wallpaper will look in your living space, order a sample before finalizing your purchase.