Industrial decor: learn how to decorate your space!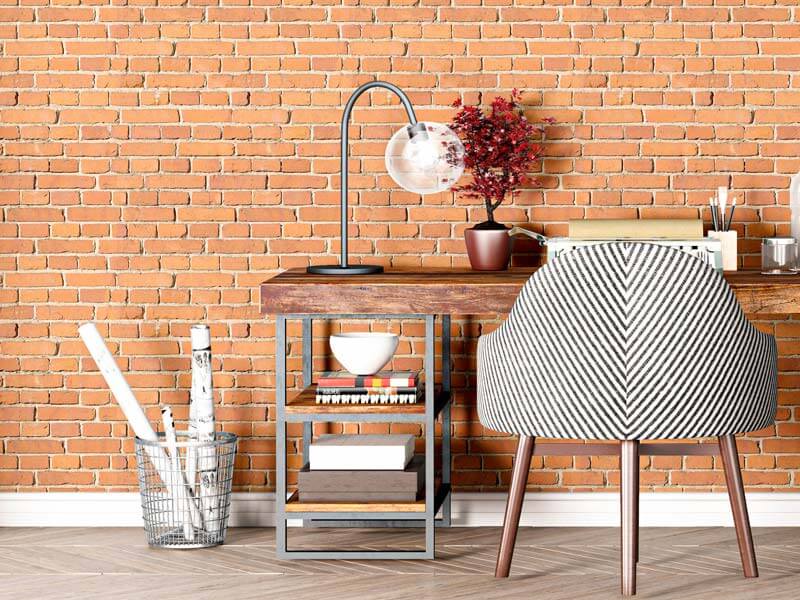 No-frills and fabulous, industrial interior design commands a league of its own when it comes to decor wishlists. It is at once timeless and modern, vintage and sleek, austere and wholesome. For decades, homeowners and decorators have been swooning over its ability to make rough-hewn finishes look glamorous, and compositions of exposed brick, metal and wood appear welcoming.
Industrial interior design is more about materials and methods than aesthetics or visual styles. The Industrial Revolution gave birth to unique approaches to architecture and design, wherein old factories were repurposed into residential spaces, and salvaged wood and metal paired up with concrete to create a new typology of fuss-free, functional interiors. The ambiance crafted by spacious, high-ceilinged spaces with large glass windows, concrete, wood and metal outfits, comfortable furniture and natural textures, has stood the test of time and remains popular even in compact contemporary spaces.
If you've been swooning over the industrial style and considering it impossible to achieve in your rented apartment, there's good news for you. This decor style is surprisingly easy, intuitive, and flexible. Requiring minimal effort from your end, it can be crafted using a few sensible design decisions. Keep reading for some tips and ideas.
5 simple ways to bring industrial interior design home
1. Own the neutral palette
When it comes to color choices, industrial home decor celebrates versatile and grounding neutral tones that naturally occur in wood, stone and metal. Plan your space using gray, beige and browns as your mainstays. Wooden walls, concrete floors, metal furniture and a few basic and soothing natural accents will set things up very well. Thanks to the wide variety of textured wallpapers available today, bringing these materials home is hardly a task. Check out some of our faux wood peel and stick wallpapers and you'll know just what we mean!
2. Minimize clutter
You may get the materials and colors right, but what will truly invoke the industrial vibe is the absence of clutter. Keep your room layouts clean and organized. Industrial spaces were typically expansive, so creating the same impact in a compact urban space requires a little more skill and planning. Eliminate unnecessary odds and ends, and keep accents to a minimum. A statement artwork or two, a bold lighting fixture, a soft rug for comfort amid pared-back interiors, or a prominent planter are fine for adding texture and keeping the space cozy. Everything else can be moved away, or cleanly showcased in sleek, functional display units.
3. Celebrate vintage
There's an old world charm hidden in the stark, honest simplicity of the industrial style. Channel it through weathered finishes that create a delightful, storied look. This approach is particularly relevant for those who are wondering how to implement industrial interior design in intimate spaces like bedrooms. Our photorealistic peel and stick wallpapers will allow you to give your plain white walls a distressed feel. Whitewashed brick, peeling plaster, distressed wood - there are many enchanting designs that'll give your home a vintage vibe and pair well with sleek industrial accents.
4. Embrace metals
Metallic elements provide the perfect complement to rugged wood, brick and concrete finishes, and bring the sleek, functional look that is typical of industrial interior design. In your industrially styled space, don't forget to bring in metal storage units, furniture, or a few accents such as lighting fixtures, picture frames or mirrors. Depending on how much you're willing to experiment, you can go for rich gilded finishes, copper or bronze for a vintage patina, or steel for a more contemporary feel.
5. Cast it in concrete
Industrial interior design is one of the most time-tested ways of playing with grays. This is one decor style where you need not hold back on grays, be it through a polished concrete floor, stony gray walls, or sophisticated furniture upholstered in gray or charcoal fabric. Once again, peel and stick wallpaper will allow you to experiment with a variety of cement and concrete finishes, at a fraction of the effort that the real material would involve.
6. Shiplap for an upbeat feel
If you're worried about your industrial decor getting too gloomy, consider using white shiplap wallpaper on your walls. This will provide a charming but structured feel to the space, and allow you to show off warm woodsy furniture and natural accents. A few vintage accents or hardware will keep the decor rooted in industrial glamor. This is a great way to deal with compact spaces that don't get much natural light. You can make use of vertical or horizontal shiplap compositions depending on whether you want to create the illusion of extra ceiling height or make the room appear more spacious.
We're sure you're all set for an industrial makeover! Start browsing our newly updated selection of PVC-free, durable and easy-to-install wallpaper, and order samples of your favorite prints to see how it'll fare in your living space.